Assalamualaikum and Peace be upon all of you
Welcome to my blog
Hye everyone, to all blogwalkers, followers and visitor of Radin's Blog, It is a fresh and exciting morning to write an article. Today, the segment Persona comes again. In this segment, we will see who the famous royalty is for the past month for visitor of this blog. The concept is simple; each of us will have a specific keyword that they click to search for information of specific individual. So, thanks to Nuffnang, we can see what the most popular keyword is for Radin's Blog in previous months.
In September 2010, the second-runner up belongs to "
Tengku Amalin Aishah Putri
". The consecutive events befall to the Kelantan Royal Family once again results with the increasing number of search. The first runner-up belongs to "
King and Queen of Malaysia
". In September, Tuanku Mizan Zainal Abidin has travelled to Canada and Britain for a week. It is the first time where the keyword reaches the top three. And the most popular royal keyword for September and also The Persona September 2010 is "
Tengku Muhammad Faiz Petra
". This is the second time the keyword become the most popular keyword and it is also The Persona May 2010.
HH TENGKU MUHAMMAD FAIZ PETRA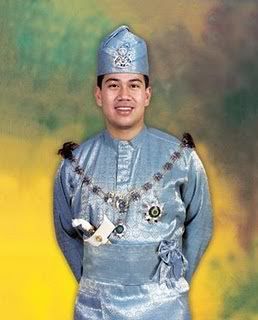 HH Tengku Muhammad Faiz Petra is the second son to the former Sultan of Kelantan, Sultan Ismail Petra ibni Almarhum Sultan Yahya Petra with his first consort, Raja Perempuan Tengku Anis binti Tengku Abd Hamid. After Tengku Muhamad Faris Petra is proclaimed as the Sultan of Kelantan styled as Sultan Muhammad V, he is currently the first in line to the throne.
Public appearance
As the first in line to the throne, his role and official duties has increases significantly. He is seen attending many officials state events and accompany the new Sultan Muhammad V.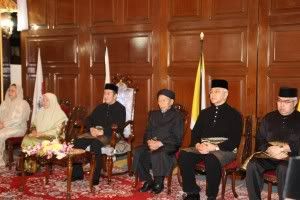 During the proclamation ceremony of Sultan Muhammad V
Tengku Muhammad Faiz Petra accompany Sultan Muhammad V performing the Friday Solah.