Assalamualaikum and Peace be upon all of you.
Welcome to my blog.
Hye guys, after a long break, the Pujangga Alam segment is back once again. The segment of Pujangga Alam previously only covers any interesting pictures of our beautiful Malaysia, and later you need to guess it. Nevertheless, I have changes the format. Now, it will cover the pictures and also the history of the place. Well, you know it right? Even though we are Malaysian, there are many things we are did not know about our respective state, let alone our country.
Alright, as a by-election fever in N5 Tenang is just around the corner, I will start the topic with a place from my states, the Town of Labis.
Labis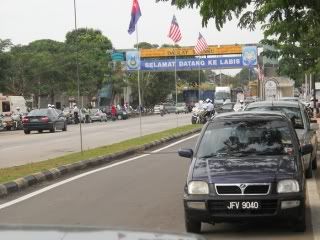 Town of Labis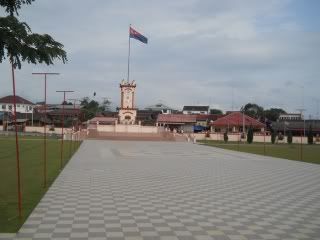 Dataran Labis
According to the local, Labis gets its name from the word 'Labi-labi', a species of fresh water turtle that identical with tortoise and tuntong. At that time, the area of Labis is still covered with thick forest and swamp. There are various of wild animals. The area of Sungai Paya Merah (Red Swamp River) was the favourite spots for Labi-Labi. At that time, there are unique grasses living around the riverbank identical with Sugarcane only smaller. It only grows at Sungai Paya Merah and cannot be found elsewhere. What more unique, when the grasses started to wither, it colour will turn into red and when the grasses withered into the water; its colour will bleach and turn the water red. The grass is the favourite food for the Labi-Labi. Hence, the villagers named the river as Sungai Paya Merah (Red Swamp River) and their village as Kampung Labi-Labi.
Labi-labi
In the 19th Century, a group of British Explorers visits the Kampung Labi-Labi and surprised with the existence of Labi-Labi. When they asked to the villagers about the creature's name, the local repeatedly answered "Labi-Labi Tuan". They did not understand it at first, but later replied, "Oh! These are Labis." (Addition of "S" to the plural malay word of Labi-Labi). Thus, with the British Explorer recommendation, the place is named as Labis.
After that, many people come to the village to open a settlement around the swamp. The area was cleared for paddy fields. Thus, the red grasses are also cleared in the process. With the extinction of the red grasses, the numbers of Labi-Labi is dwindling and now there are no populations of Labi-Labi in Labis.