Assalamualaikum and Peace be upon all of you.
Welcome to my blog.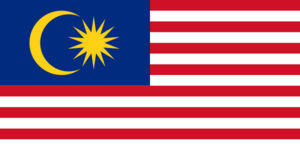 Jalur Gemilang bring means "
Stripes of Glory
", the national flag to The Federation of Malaysia. The Jalur Gemilang today is the second version of the original flag which is the flag to the Federation of Malaya. The original flag was first raised in front of Istana Selangor in 1950 and it was raised during the Declaration of Independence in 1957 at Merdeka Square in place of the British Union Flag. After the Federation of Malaysia is formed, the flag is modified into today version.
The flag have no specific names until 1997, where Malaysians is invited to named the flag. The Prime Minister at that time, Tun Dr Mahathir Mohamad, picked Jalur Gemilang as its name.
Jalur Gemilang is designed by Allahyarham Mohamed Hamzah.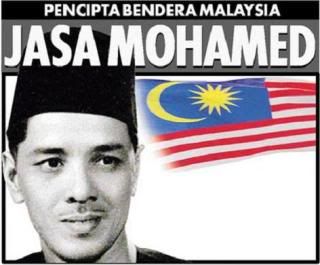 (I have checked the history book and in the internet, there are various articles and record about the flag designer. Nevertheless, some Malaysians still unknown about it and they stated the Jalur Gemilang were not designed by anybody!! Please take note, The Jalur Gemilang designer is Mohamed Hamzah!!)
The Flag Design
The flag consist of 14 alternating red and white stipes and a blue canton bearing a crescent and 14-point star known as Bintang Persekutuan (the Federal Star).
Red
: The colour of bravery.
Blue
: Represent the harmony and unity of the peoples.
Yellow
: Represent the royal colour of the Rulers
White : The colour of clean and kindness
14 alternating stripes : Represent the equal status of all 13 states in the federation and the federal government
14 pointed star : Represent the unity of the states.
Crescent : Represents Islam as the country's official religion.
Brief History
After the formation of Federation of Malaya replaced the Malayan Union, the federation government through the Federal Legislative Council called for a design contest for a new flag. Three flag were forwarded to the public from 373 entries. The third design by Mohamad Hamzah was chosen as a winner through a public poll held by the Malay Mail.
The second design
The third design
The third design later been modified and later used as the flag of Federation of Malaya.
That's it for now. Until next time.