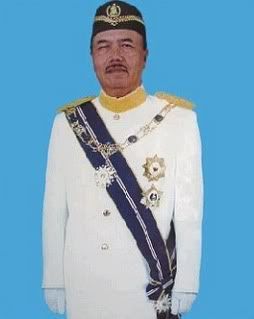 HE Yang Dipertua Negeri (Governor) of Sabah
The official birthday celebration of the Governor of Sabah was held yesterday on 2nd October 2010. On conjunction of the events, the Governor of Sabah, HE Tun Datuk Seri Panglima Haji Ahmadshah bin Abdullah willingly to gave the Sabah Medal Honour
Seri Panglima Darjah Kinabalu
(SPDK) to Malaysian Deputy Prime Minister, Tan Sri Muhyiddin Yassin. The birthday celebration of the Governor of Sabah was held on 16th September every year but change into 2nd October after the Federal Government has gazette the date as public holiday in conjunction of Malaysia Day Celebration.
TRIVIA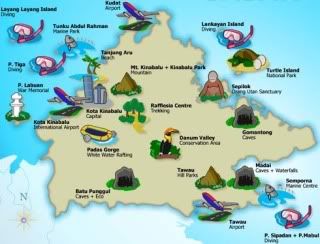 The State of Sabah is Malaysian eastern most state and it's second largest in term of size. The state is known with its honorific of "
Negeri di Bawah Bayu
"(The land beneath the wind). The capital is Kota Kinabalu and also the state most populous and largest city. The state is the home to Mount Kinabalu, The highest peak at Borneo Island and the beautiful Sipadan and Ligitan Island.