Assalamualaikum and Peace be upon all of you.
Welcome to my blog.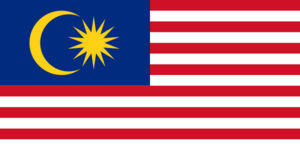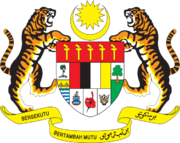 Today marked our 52 years anniversaries of Malaysia Independence. After more than 50 years, Malaysia has emerges from the developing to a newly Industrialized Country. With the spirits of 'Malaysia Boleh', we can achieve anything. The theme for this year Independence Day is;
1 Malaysia, Rakyat didahulukan, pencapaian diutamakan


After 52 years, we should realize that our country currently in the transaction phase from the first to the second generation, starting with our new Prime Minister, Datuk Seri Najib Razak who is also the son to the 2nd Prime Minister of Malaysia. The second generation is the generation of Malaysia who born in a time of our country receives its independence and face the hardship during the era at that time. In other word, the writer of this blog can be refers as the third generation of Malaysia.

The new generation of the Malaysia actually has various things that we did not know of our fore-fathers, especially their hardship. Thus, we should actually respect their point of view and learn from their priceless life-experience in order to build our own. Someday, this country eventually entrusted to us.
"A new generation will surpass the previous one"


The celebration for this year is also special in its own way, the first time to be held at the vicinity of Malaysia Parliament. It is also the 50th anniversary of our Parliament (formed in 1959). Plus, to respect the month of Ramadhan and the threat of H1N1 pandemic, the celebration is done as simple as possible.

VIDEO

In this special day, the video also will be special, The 1 Malaysia songs from our local artiste. The 1 Malaysia theme makes me remember the Lion King: Simba's Pride song of "We are one" from Walt Disney.
Satu Malaysia - AMP All Stars

Walt Disney - We are one