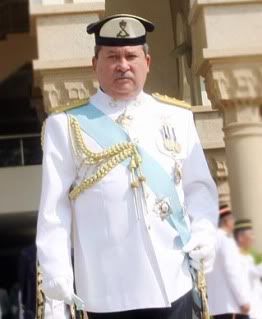 HRH the Sultan of Johor, Sultan Ibrahim ibni almarhum Sultan Iskandar al-Haj addressed his hope to the Federal Government to review the plan of building a new bridge to replace the current causeway. Previously, the plan of building the bridge was stopped by the Federal Government even though 5% of the project was already constructed. Prime Minister of Malaysia, Datuk Seri Najib Razak said, the government will review the plan again.
The idea of replacing the causeway with a new bridge was started by the Prime Minister at that time, Tun Dr Mahathir Mohamad. It is to solve the traffic congestion problem in the area. The new bridge plan value is about RM600 million. Johorean Menteri Besar, Datuk Abd Ghani Othman said, the construction of the new bridge is to meet the demand of today society. And on top of that, the building of the bridge will open the waterway in the straits and ships can sailed through the Tebrau Straits to reach the South China Sea.
Jambatan Indah
Jambatan Indah is the name of the new bridge that will be built to replace the causeway. At first, the project was supposedly a straight bridge from Johor Bahru to Woodlands, Singapore. Nevertheless, the Singaporean Government reluctant to replace the bridge and thus, led the idea to crooked bridge to be built instead of straight one. Nevertheless, when the bridge is under construction, the Malaysian Government under Tun Abdullah Ahmad Badawi stopped the project.