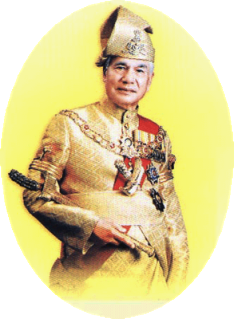 Kongres India Muslim Malaysia (KIMMA),
Malaysian India Muslim Congress
, have sent a memorandum to His Royal Highness the Sultan of Perak, Sultan Azlan Shah ibni Almarhum Sultan Yusof and urged the Sultan to suspend the state honorary medal of
Datuk Paduka Mahkota Perak (DPMP)
which carries the title 'Datuk' from Datuk Ambiga Sreenevasan. The memorandum has been sent by Amir Hamzah bin Abdul Rajak to Datuk Shamsul Bahrin Hassan, the
Datuk Pengelola Bijaya Diraja
at Istana Iskandariah.
In his statement, Amir Hamzah said that Datuk Ambiga as the Chairman of Malaysia Bar Council should have well aware and supposedly uphold the Constitution of Malaysia. Datuk Ambiga's controversial decision to organize the second edition of BERSIH Demonstration on 9th July has received 900 objections up to date. Amir Hamzah also added that the demonstration main objective is nothing more but wants to tarnish the good name of Malaysia and her government, as well as to topple the ruling government who were selected through a democratic process. Receiving cheap popularity is also among the purpose of the gathering.
What is Bersih?
BERSIH is a coalition of Malaysian Opposition political parties and NGOs who aim of reforming the electoral process in Malaysia. Previously, BERSIH 1.0 was held on 10th November 2007. It took place in Kuala Lumpur around Dataran Merdeka (Independence Square) and Istana Negara (National Palace). The 2007 rally was held without permit and considered illegal. It was dispersed by Malaysian Police with tear gas. 15 men including 2 women were arrested.
In short, BERSIH demands the following:-
The use of permanent ink to ensure that voters may only vote once.
A clean out of the electoral rolls to remove entries that is no longer valid such as deceased people.
The abolition of postal votes on the basis that they are easily abused.
Bersih demands that all candidates and political parties have equal access to print and broadcast media.