(picture from Utusan)
HRH Sultan Sharafuddin Idris Shah delivers his speech during the opening ceremony of Masjid Istana Diraja Selangor.
HRH the Sultan of Selangor, Sultan Sharafuddin Idris Shah gave his consent to officiate the opening of Masjid Istana Diraja Selangor. The Masjid costed about RM9 mil was an idea and fully funded by the Sultan himself. The Masjid can accommodate almost 1,000 jamaat at one time has the functions just like any other Masjid, except no Friday prayer shall be held due to its location near the 100-year old Masjid Diraja Sultan Sulaiman. Also presence in the ceremony are HRH the Raja Muda (Crown Prince) of Perak, Raja Nazrin Shah and the Menteri Besar (Chief Minister) of Selangor, Tan Sri Khalid Ibrahim.
In his speech during the opening ceremony, the Sultan has hoping that the mosque can promote unity among the descendent of Selangor Royal Family. In addition, all functions and events held at the masjid must be free from any political elements. The Masjid is also a part of the Alam Shah Palace, thus the Sultan also expects that the Masjid must be treated and maintained as such.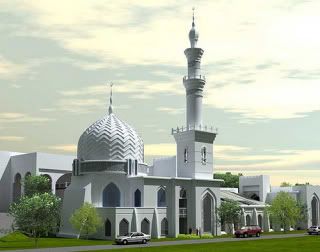 The Masjid was built on area of 2159.9 meter square which is also the side of the former Balai Musolla and Balai Nobat of Istana Alam Shah. The construction of the Masjid started on January 2009 and takes 2 years to complete. It has a minaret of 36 meter tall. The 3-storey Masjid has a features of old mosques located in Cairo, Egypt. It has 4 gates where the Main Gate faces the Alam Shah Palace was decorated with Turkish-made tiles, personally choose by the Sultan.