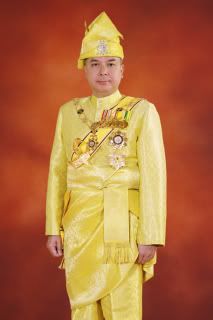 His Royal Highness the Raja Muda (Crown Prince) of Perak, Raja Nazrin Shah gave his consent to officiate the Sekolah Kebangsaan Iskandar Perdana at Bandar Baru Seri Iskandar. The Crown Prince was accompanied by His Royal Highness the Raja di-Hilir of Perak, Raja Jaafar bin Raja Muda Musa. Their arrivals were greeted by the Menteri Besar (Chief Minister) of Perak, Datuk Seri Dr. Zambry Abd Kadir and Director of Education Department, Datuk Abd Ghafar Mahmud.
The school construction started in 2010 with a cost of RM19.7mil. It is previously known as SK Taman Teknologi and it was transferred to the Education Department on 4th June 2010. The school started its operation on 1st July 2010 with 518 students from standard 1 to 6 and 32 teachers. Currently, the school accommodates 646 students from Standard 1 to 6 and 43 teachers. It is also consist of 2 pre-school classes consist of 50 pupils.
The Chief Minister stated that, the construction of the school was vital to meets the education demand of the fast growing Bandar Seri Iskandar.