Thanks to nuffnang, I can actually track my record of my blog visitors daily. Welcome again to the new topic for RB, The Persona. Currently, it is the second post of this topic. Compare to the month of April, May is the hottest and busiest month for Radin's Blog (RB). The visitor reached its new record, almost 1500 visitors in just a week. The circumstances mainly cause by the royal crisis that befall on the Kelantanese Royal Family. The members of the royal family get a wide attention in past month.
The most popular keyword in May was The Sultan of Kelantan, but, nevertheless there are also other keywords that actually directed into the same person. Thus, after brief calculation, The Persona May 2010 is HH Tengku Muhammad Faiz Petra, The Tengku Bendahara of Kelantan.
TENGKU MUHAMMAD FAIZ PETRA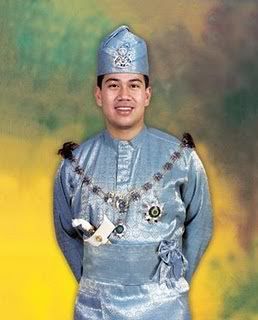 Tengku Muhammad Faiz Petra is the second son to the reigning Sultan of Kelantan, Sultan Ismail Petra with his first consort, Tengku Anis binti Tengku Abd Hamid. Namely, he is the second in line to the Kelantanese throne. He has other 3 siblings, Tengku Muhammad Faris, Tengku Muhammad Fakhry and Tengku Amalin Aishah Putri. Among all member of his family, he probably the least royal to gets media coverage.
Public Appearance
As the member of Kelantanese Royal Family, he has a numbers of official posts including a member of Kelantanese Ruler of Succession Council. He also has made a number of appearances during state official functions. But, then again, he probably the least member of the royal family to get media coverage and his photos are rarely published in the newspapers. This is among of his picture during his official duty.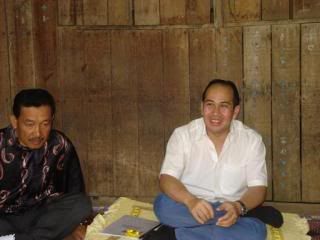 During his visit to poor Kelantanese citizens around Kubang Sepat and Bunut Susu