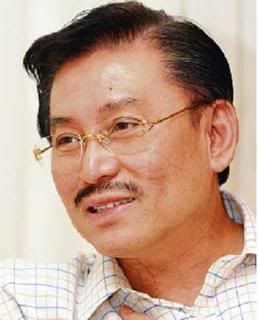 Chua Jui Meng , among PKR's Committee member confirmed that the Johorean Palace has strip two Datukship title that he received from the state. He has received a phone call from the Palace Officer about the matter on past Tuesday. Chua had received two honorary titles from previous Sultan of Johor, Al-marhum Sultan Iskandar al-Haj, the Datuk Paduka Mahkota Johor and Datuk Seri Paduka Mahkota Johor which both carries the title 'Datuk'.
TRIVIA
The state of Johor is Malaysian southest state at the Peninsular of Malaysia. Johor derived from an arabic word '
Jauhar
' which means Emerald. It is known with its arabic honorific of
'Darul Takzim
'. Johor is widely known as the 'Southern Gateways'.