After Chua Jui Meng, another three holder of Johorean Datukship titles been stripped by the Johorean Palace. Secretary of Jumaah Majlis Diraja Johor stated that, any decision about the titles had been discussed before been submitted to the Sultan of Johor. In Johor, the word used is, "the holder is 'fired' from the title". And according to the state constitution, the Sultan of Johor has the absolute power over the conferred title.
The state of Johor was the first Malay state to introduce the state Noble title since 1886. And it is well-known that the state titles are the hardest to get. The requirement needed is high and if the holders no longer meet the requirement, they will be fired from the position.
The other individual been fired from the title are Komander Shaftdean Lutfy Rusland, Sharifah Mazlina Syed Abd Kadir and Hassan Yunos (lawyer).
Komander Shaftdean Lutfy Rusland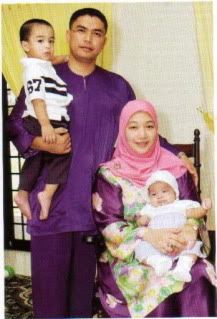 Komander Shaftdean Lutfy Rusland is a husband to Tengku Muna Najiah ibni Almarhum Sultan Iskandar. In other word, he is brother in law to incumbent Sultan of Johor, Sultan Ibrahim ibni almarhum Sultan Iskandar.
Sharifah Mazlina Syed Abd Kadir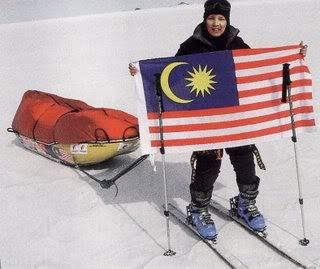 She is the first Malaysian to reached the South Pole. She been conferred the Datuk Seri Paduka Mahkota Johor (SPMJ) and Datuk Paduka Mahkota Johor (DPMJ) by the late Sultan of Johor, Almarhum Sultan Iskandar.