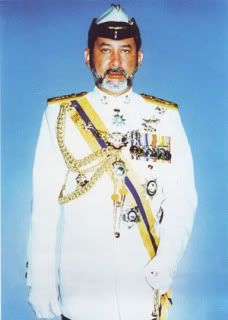 HRH the Sultan of Johor, Sultan Ibrahim ibni Almarhum Sultan Iskandar gave his consent to delivered a RM200,000 check to six schools and associations contribute by CIMB Group (CIMB). The Sultan was accompanied by HRH the Tunku Mahkota (Crown Prince) of Johor, Tunku Ismail Idris Ibni Sultan Ibrahim. Schools and association who receives the contribution are Sekolah Menengah Kebangsaan Sultan Ibrahim, Johor's Spastic Children Association, Special People Welfare Association, Darul Hanan Orphanage, Less Intelligent People Welfare Association and Mentally retarded Child Care Association. The contribution ceremony was held in conjunction of Supercar Charity Challenge (SCC) 2011 at Hotel Selesa, Pasir Gudang.
Also attend the ceremony are CIMB's
Head of
Retail Financial Services

, Peter England and SCC 2011's Chairman, Roslan Rosdi. Others Association's Chairmen and
members also present in the ceremony.