Assalamualaikum and Peace be upon all of you.
Welcome to my blog.
It's been a while since I get in touch with the last by-elections. Today is a nomination day for state assembly seat (N31) of Bagan Pinang. The Election Comity announce the by-election after the seat is vacant following the death of Azman Mohd Noor, 55 (UMNO-BN) due to blood infection.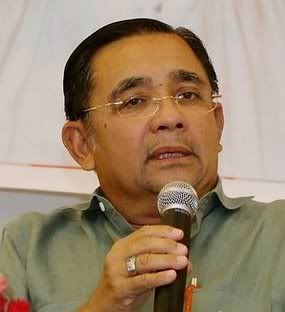 After the rejection of Independent candidate, the election is a straight fight between BN and PAS. BN place the former Menteri Besar, Tan Sri Isa Samad, 59, who is also Teluk Kemang UMNO division chief.
PAS meanwhile is represented by Zulkefley Mohamad Omar, 45, PAS's State Commissioner.
Can BN win this time? Or will PR enjoy its winning streak since Permatang Pauh by-election? We will see on 10 October 2009.