Assalamualaikum and Peace be upon all of you.
Welcome to my blog.
Radin's blog today brought you a special birthday today. Me? No, Of course it is not my birthday. Today is a birthday to the Sultan Ahmad Shah of Pahang and Malaysian race car driver, Mohamed Fairuz Fauzy. Happy birthday…!
Sultan Ahmad Shah of Pahang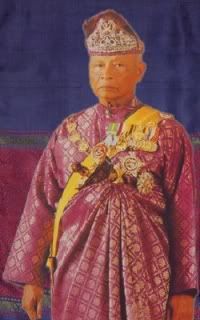 Born in 1930 (79 years) as Tengku Ahmad Shah, he is the only son to Sultan Abu Bakar Riayatuddin Al-Muadzam Shah and Tengku Ampuan Besar Fatimah. He received his education at Malay College Kuala Kangsar, received diplomas in Public Administration from Worcester College, Oxford and Exeter University.
In 1974, he succeeded his father as The Sultan of Pahang. He served as the seventh King of Malaysia for full five years term from 29 March 1979 to 25 April 1984.
His favourite hobby was playing football, golf, polo, and equestrian and has served as a President of Malaysian Football Association (FAM) and President of Asian Football Association (AFC).
Muhammad Fairuz Fauzy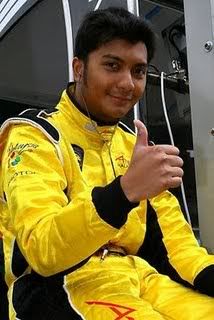 Born in 1982 (27 years), Muhammad Fairuz Fauzy is Malaysian race car driver. His career started in 1994 when he competing in karting events. Later he moves into British Formula Ford (1999), British Formula Renault (2000) and British Formula Three (2002). Fairuz currently driver for Mofaz Fortec Motorsport team.
His best finish is in 11th place in 2007. He is among the possible candidate to 1Malaysia F1 Team.