Assalamualaikum and Peace be upon all of you.
Welcome to my blog.
Welcome everyone to the segment of Pujangga Alam. A segment in this blog specially made to shows many interesting places and its unique history in Malaysia. The once in a month segment has a special theme for this year, a Malaysian places with an animal name. Today, the topic is about the biggest city in the Island of Borneo, the City of Kuching.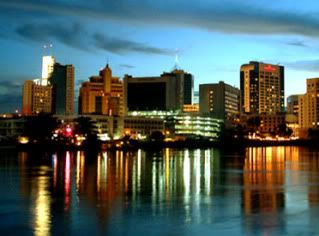 Kuching
Kuching is the biggest city in the Island of Borneo and at the same time, the fourth largest City in Malaysia. Kuching serves as the Capital of Sarawak. It is the only city in Malaysia to be administrated by two local authority, Council of the City of Kuching South headed by a Mayor and Commission of the City of Kuching North, headed by a Commissioner.
History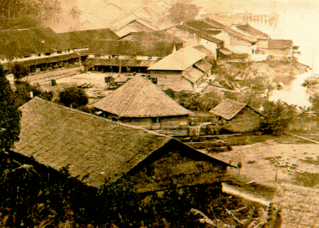 Kuching in 1839
In Malay, the word Kuching means Cat. Nevertheless, even though the name clearly means Cat, is the origin of the name really from a Cat? There are several stories of how Kuching got it name.
The word Kuching was taken from a small stream named 'Sungai Kuching' which flows between the Chinese Museum and Tua Pek Kong Temple. The river source is at a hill named Bukit Mata Kucing, which means 'Cat-eyed Hill'. The hill get its name from Pokok Buah Mata Kucing (Isau, Dimorcapus Longan ssp malesianus) which is common there.
The word Kuching was derived from the word 'Coachin' which means Port. During the James Brooke administration, Kuching strategic location makes it a thriving port. Traders from India and China usually will stopped at Kuching to gets supplies before continuing their journey.
Before been named as Kuching, the place is known as Sarawak. Later, it is named as Sarawak Proper to differentiate it with the rest of Sarawak, where in 1841, consist the area between Tanjung Datu and Sungai Samarahan. In 1872, Sarawak Proper was given its present name, Kuching by Charles Brooke, the second Rajah of Sarawak.
In 1988, Kuching was given a city status. Thus, make it the third city in Malaysia after Kuala Lumpur and Ipoh.
Interesting Places.
First of all, the city is the seat of Sarawak's State Legislative and Governor of Sarawak.
The Astana, the Official Palace of the Governor of Sarawak
The Sarawak State's Assembly Building
The city is also full with the legacy of Brooke's Administration.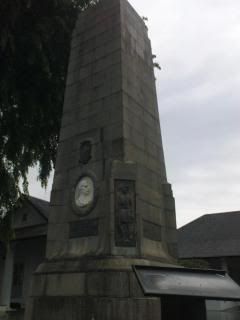 Charles Brooke monument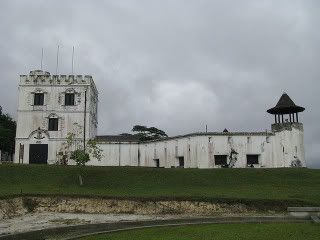 Fort Margherita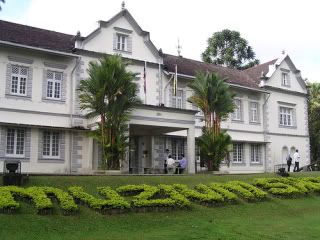 Sarawak Museum
One of the Masjid at the city of Kuching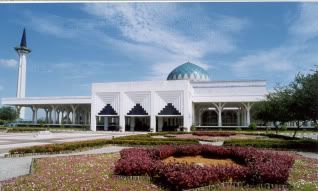 Masjid Jamek Negeri Sarawak
And, do not forget.. Kuching has two 'cats'.
The North Cat
The South Cat
That's all for now
Salam.