Assalamualaikum and Peace be upon to all of you.
Welcome to my blog.
Today, 12 Rabiulawal is a Prophet Muhammad's birthday. Prophet Muhammad, the last prophet of Islam was born at Makkah al-Mukarramah. Prophet Muhammad was sent by Allah not just to the Arab's tribe, but to the whole world. On 12 Rabiul Awal also, is the day when Prophet Muhammad died.
On this day, as a Muslims and follower of Prophet Muhammad (pbuh), it is our duty to learn and practices the teachings of Islam according to the way of Prophet Muhammad. There are no other lifestyle that can bring success in the world and thereafter accept the lifestyle of Prophet Muhammad (pbuh). It is a shame, as the technology advanced, the lifestyle of Prophet Muhammad has seen as a source of trouble and outdated. It is very weird indeed, the same lifestyle that previously has shined the world has been seen as outdated.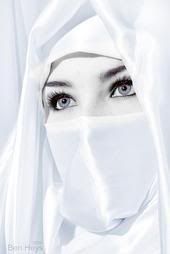 In this modern world, why a good and pious lifestyle is seen as the source of trouble while the bad one is seen as good? Very weird indeed...
That's all for now.
Salam.