Assalamualaikum and Peace be upon all of you.
Welcome to my blog.
Yesterday, the result of Galas State Assembly and Batu Sapi Parlimentary Seat by-elections was announces, a clear victory 2-0 for National Front. National Front is represented by Abdul Aziz Yusoff from UMNO and Datin Linda Tsen Thau Lin from PBS in the by-election. So, the election has come to past and life must go on. So, let we hear the opinion from both sides after the elections.
UMNO
The President of UMNO, Datuk Seri Najib Tun Razak currently in a medical leave due to chicken pox. Thus, the National Front Campaign was vested on his deputy, Tan Sri Muhyiddin Yassin. Datuk Seri Najib also thanks the UMNO Chief of Gua Musang, Tengku Razaleigh Hamzah who lead the election campaign in Galas and the Chief Minister of Sabah, Datuk Seri Musa Aman who lead the election campaign in Batu Sapi.
The voters have given their trust and confidence to the National Front to bring progress and improving the welfare of the population in Batu Sapi and Galas. So, any promises makes in the elections shall be fulfilled.
Galas is represented by UMNO while Batu Sapi is represented by UMNO allies in the National Front, PBS.
PAS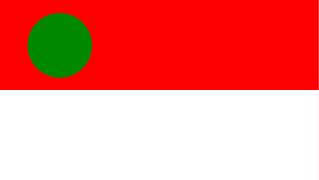 The President of Pas, Datuk Seri Abdul Hadi Awang commented that even though the People's Pact have lost in the elections, but it gave a clear signal to the population that the parties stand strong in any circumstances. Datuk Seri Abdul Hadi also gave his thanks to all Pas's and the People Pact's Electors Campaign for their contributions in the election.
Losing does not mean our principle is wrong and we shall face the defeat of the elections. We will stands strong to faces the National Front in the future.
Galas is represented by PAS candidate while Batu Sapi is represented by PAS allies in the People's Pact, PKR.
Comment
Just remember guys, Politics is harder than physics. If you're having a hard times with physics, don't even border to try politics. Huhuhu~~
Until next time
Bye~~