Assalamualaikum and Peace be upon all of you..
Thanks for viewing my blog.
In the past Friday, 9 January 2009, a protest was held by the Universiti Malaysia Pahang (UMP) students and staff. The reason of this protest was against the Israel's attacks on Palestine. The protest was held after the Friday prayers and most of the University students were present at that time.


Below was among the pictures of the protest,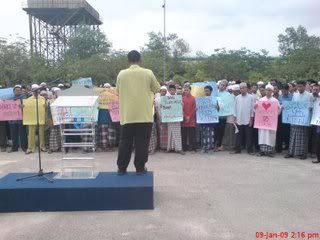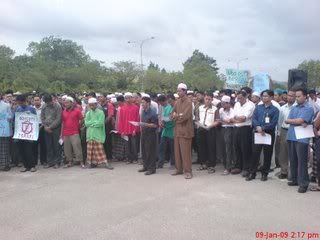 Personally I also take part in this protest. It is not because I wanted to, but because I have to. It is my duty as a fellow muslims. I can't just sit down and do nothing at this time when my fellow muslims brothers are killed everydays. Just like a famous quote says..


"Duty first, self second"


To my fellow friends, keep your spirits up.