(picture from Utusan)
HRH Sultan Azlan Shah and HRH Tuanku Bainun in his speech during the ceremony held at Iskandariah Palace

In conjunction of the Sultan of Perak 83
rd
Birthday Celebration, the Sultan of Perak, HRH Sultan Azlan Shah gave his consent to bestow the States Award and Honorary Titles in a ceremony held at Iskandariah Palace. In the ceremony, Sultan Azlan Shah has urges the citizens to not play up a sensitive issue such as racial and religious issue for political gains but adopt a political culture based on simplicity and unity. Thus, the Sultan urges all influential racial and religious leaders to plays a part in that respect. In his speech, His Royal Highness has ensured that the Monarchy
fully understands
the responsibility to
be
fair and
equitable
to all
citizens
and
willing
to help
develop
the best
formula
to ensure a
harmonious
relationship
between
race
and
religion
remain
secure
.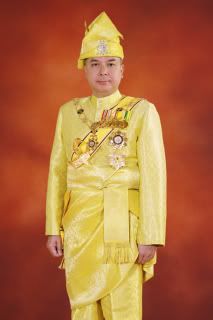 In the same function, the Raja Muda (Crown Prince) of Perak, Raja Dr Nazrin Shah has repeated his vowed to uphold the royal institution

from
any act of
contempt
. In his speech, the crown prince has stated that, as the State's Protector, the royal
institutions
must
stand
firm
to ensure
the king
remains
above politics
.
Thus, it is the responsibilities of the reigning King to show to his citizens the importance of the royal institutions especially to become the role of check and balance in governance that centered on a constitutional monarchy and parliamentary democracy.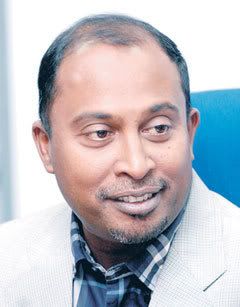 Also in the same tune with the Raja Muda of Perak is the Menteri Besar (Chief Minister) of Perak, Datuk Seri Dr Zambry Abd Kadir. He also vowed to fights any elements that will tarnish the dignity and sovereignty of the Malay Rulers. He said, the Malay Rulers who are recognized as the leader of Islam in the country must be respected and should never be refuted in any way. In the ceremony, Datuk Seri Dr Zambry received Darjah Seri Paduka Sultan Azlan Shah Perak Yang Amat Dimulia (SPSA) which bring the title 'Datuk Seri Diraja'.