Assalamualaikum and Peace be upon all of you.
Welcome to my blog.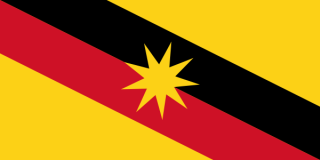 Finally, the nomination day of Sarawak State Elections begins smoothly yesterday without any incidents throughout the day. With the ending of nomination day, it is a signal of 9-days elections campaign for the 10th Sarawak State Election. It is held to renew the mandate from the people as the last election was held in 2006. And, compare to the state election in 2006, this is the most fierce election ever been held. There are all together 71 contested seats, where there are 213 candidates participate in the elections. It is a tough battle for BN to renew its mandates to continue its undisturbed rules in Sarawak.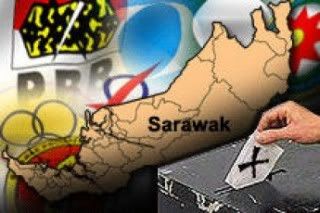 For BN, all contested parties are Sarawak based parties, which Parti Pesaka Bumiputera Bersatu (PBB) is in the lead. Other BN component parties include SUPP, SPDP and PRS. BN contest in all contested seats. Nevertheless, unlike 2006, there are no 'uncontested win' for BN yet.
For PR on the other hand, there are problems occur especially between Peninsular based party, PKR with Sarawak based party of SNAP regarding the seats allocation. The plans supposedly that DAP contested in Chinese majority area, PAS in Muslim majority area, SNAP in Dayak majority area while PKR in Malay-Melanau area. Nevertheless, the unsolved problems let to a failure to plans a straight fight between BN and PR.
With a exceptional numbers of independence candidate, there are about 23 seats of 3-cornered fights, 17 seats of 4-cornered fights, 2 seats of 5-cornered fights and 2 area of 6-cornered fights. Thus, BN has a tough fight to renew its fresh mandate for this upcoming election on 16th April. Even the Chief Minister of Sarawak are challenge in a three cornered fights in this election.
Shall BN win the election? Or shall PR form a new government just like it did to 4 peninsular states in 2008? Lets we wait and see in this upcoming 16th April 2011.