Radin's Blog today proudly present the new topic for the blog. The Persona topic is mainly to discuss the popular personality that the visitor, follower and blogwalker see during their visits in the blog. The member of a royal family is indeed a celebrity in their own way.
From my record, the month of April is a sleepy and quiet month for Radin's Blog. Not much visitor coming to visits. But, at the end of the month, there is some kind of 'electrical surges' occur to my number of visitor. It is increasing rapidly. Most of the visitors in that week are from USA where most of them searching for Manohara Odelia Pinot.
MANOHARA ODELIA PINOT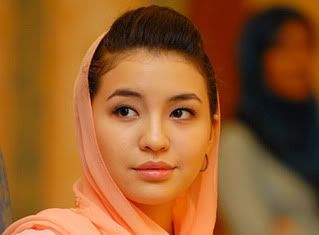 Manohara Odelia Pinot is a wife to Kelantanese Prince, Tengku Muhammad Fakhry. Born in 1992, she is a daughter to Daisy Fajarina, a woman with Bugis accents. Prior to her marriage, she was a teenage model. She gets the media attention in mid 2009 when she succeed in her attempt to return to Indonesia and claimed that she been tortured and abused by her husband.
Marriage with Tengku Fakhry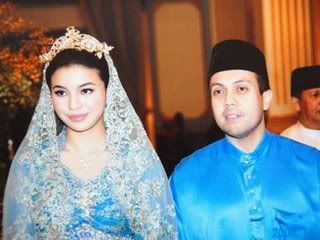 On 26th August 2008, Manohara get married with Tengku Muhammad Fakhry Petra, the Tengku Temenggung of Kelantan who is the third in line to the Kelantanese throne. Upon her marriage, she is legally styled as Her Highness Cik Puan Temenggung of Kelantan.
Public Appearance
It is undeniable that she is not widely known by the Malaysian especially because the public usually tends to know the King, Queen, Crown Prince and Crown Princess of their royal family members. Usually, the wife to other members of the royal family did not get wide attention from the media. Nevertheless, due to the absent of the Crown Princess of Kelantan position, she gets a public appearances for numbers of occasions.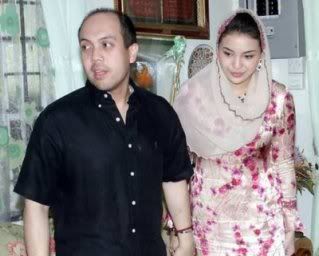 (this is probably her last public appearance before she back to Indonesia)
Looking at the current circumstances, we can actually have a brief idea what is exactly happens inside the palace wall. Well, let us see how it is going to be unfolded.