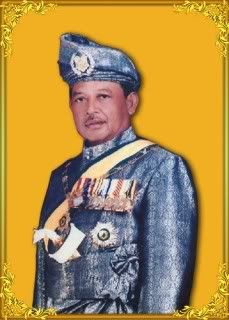 The opening ceremony of Masjid alHusna is held in conjunction of Raja of Perlis 67th birthday celebration and 10 years of his majesty reign. The mosque was completed 10 years ago and started to be used on 22nd September 2000. In his speech, the Raja of Perlis addressed the citizen to preserve the holiness of the mosques and not used it as an arena of quarreling and disunity.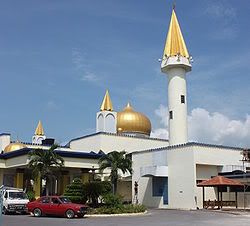 (Decorative picture)
(Perlis State Mosque)
The King stated that the mosque should not be used as a medium for individual personal gain. If not, the mosque will become the cause of disunity. His royal highness also suggests the mosque management to come out with a program so that the young generation attracted to come to the mosque.
TRIVIA
The state of Perlis is the smallest state in Malaysia (smaller than Brunei Darussalam, slightly bigger than Singapore). Unique to Perlis, it is the Federation of Malaysia's smallest state in term of population and size but has its own monarch.