Assalamualaikum and Peace be upon all of you.
Welcome to my blog.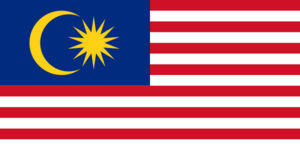 We are the champion!!
For over 20 years since the last time we ever taste the gold medal for football in the SEA games. It has been too long. With an astonishing victory in Laos, well done to the Malaysian Tiger!! The Rajagopal Team been defeated by Vietnam in earlier round, Nevertheless the team is able to make a comeback and winning the game.
The Malaysian Football Team under 23 score of 1-0 against Vietnam is enough to made the difference. Nevertheless, it is a tough fight for our warrior especially facing the reality that Vietnam able to make it into the Sea Games Football final four times in a row.
To the Malaysian Team, Congratulations and Well Done!!
Malaysia Boleh!!