Tengku Muhammad Fakhry, a member of Kelantan Royal Family won a defamation suit against his wife, Manohara Odelia Pinot and his mother-in-law, Daisy Fajarina for alleging he had sexually abused his wife. Tengku Muhammad Fakhry won by default after the two women failed to file a defense. In May, Mahohara succeeded to slip away from the prince's guards at a Singapore hotel and returned to her family in Indonesia with tales of abuse, rape and torture at the hands of her 31 year old husband.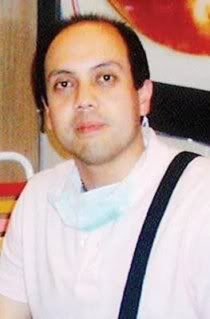 Tengku Muhammad Fakhry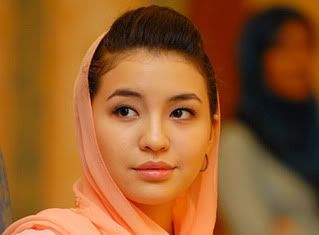 Manohara Odelia Pinot
In July, Tengku Muhammad fakhry Fakhry launched the 105 million ringgit (31 million dollars) lawsuit, claiming his wife Manohara Odelia Pinot and her mother had defamed him by claiming he had sexually abused the 17-year-old.
The Prince's lawyer, Mohamad Haaziq Pillay told the reporter,
"The prince is extremely happy and he said justice has prevailed. Money has never been the question; all he wants is to get his name cleared"
The lawyer also said divorce proceedings are still pending in a religious court. Manohara claims to have been cut with a razor and injected with drugs which made her vomit blood while being held under guard in her bedroom at the palace.
"Imagine if you were accused of injecting your wife with hormones and cutting her breasts with razors, they have made the prince look like a monster in the eyes of public"
Manohara lawyer said she had filed a police report on the abuse but Indonesian police say they are unable to investigate as the incidents took place outside their jurisdiction.
The couple gets married in 10 April 2008 at Istana Negeri Kubang Kerian, Kelantan Darul Naim.