Assalamualaikum and Peace be upon all of you.
Welcome to my blog.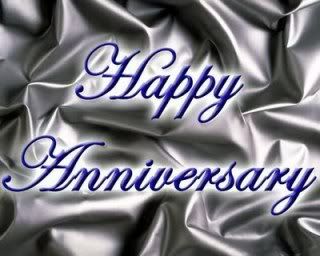 Finally the special day has come, the 1st anniversary of Radin's Blog! It has been a year and this is the day when I posted my first article in my blog. At that time, I knew nothing. My blog is just a simple, ordinary blog. No pictures, no video, no fancy accessory. Even my vocabulary is bad, too many spelling mistakes. But, the blog has come a long way since then.
We need improvement in our life. And that's a challenge that I ready to take. Each day, I learn something new, searching new videos, new photos and much-much more. Thanks to all my friends and my followers that have reply to my post. I will work harder to improve the blog even more. Any suggestions please kindly sent your comment here… =)
And new topic will be ready soon, "Outer Space"!
POST MORTEM
Number of post since 16 November 2008: 105
Month with most post: October 2009 (14)
Month with least post: December 2008 (0)
Number of blog visit until this post: 7159 (almost 100 per day)
SITE BLOG
Probably some of the reader has voiced their opinion that my blog is too random. Thus, I have made a decision to make a site blog for some of the most popular topics. Entertainment and Malaysia Politic will be available in its own site. This is the hottest topics at this time of year. I don't want to see the blog gets too crowded.
Link:
http://radin87entertainment.blogspot.com/
http://radin87politicnews.blogspot.com/
Hope you guys enjoy! =D