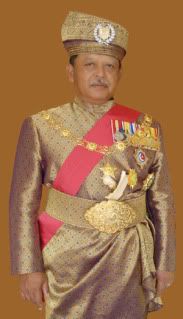 HRH the Raja of Perlis, Tuanku Syed Sirajuddin gave his consent to appoint the new States Executives Councillor for a new one year term (2011-2012). HRH Tuanku Syed Sirajuddin also express his wishes during the ceremony to the line of States Exco that :-
The state exco must prioritize the State and the citizens
As a leader, the decision made must takes all aspects into accounts and not just one sided decisions.
All Exco must hold an unofficial meeting at least once in every two months.
Also presences in the ceremony are the Raja Muda (Crown Prince) of Perlis, Tuanku Syed Faizuddin Putra Jamalullail and the Menteri Besar (Chief Minister) of Perlis, Datuk Seri Dr. Md Isa Sabu.