Assalamualaikum and Peace be upon all of you.
Welcome to my blog.
First of all, I need to say sorry for my fellow visitor, follower and blogwalker for several absent in my blog article publication. There are several problems that I need to face recently has make my time and schedule a bit off from my original plan. A sudden working offer also makes my life a bit busy for a week or so. Thus, I can't make myself to spend my time updating the blog around 4
th
until 15
th
March. Around that time, I miss the hot news of opening ceremony of Malaysian Parliamentary session by HM the Yang di-Pertuan Agong (The Supreme Ruler) of Malaysia, Tuanku Mizan Zainal Abidin.
Adapting a new lifestyle
My work offers need me to migrate myself to Klang Valley, the very heart of Malaysian Federation. Living in this busy place scares me in the beginning, but all of my friends have ensured me, that when the time comes, I can comfortably adjusting myself to a new place. It is really fortunate of me that I actually living and working near to the easiest way of travelling in the Klang Valley, the KTM Komuter.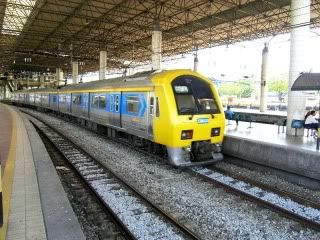 And speaking of March, the March 8, 2011 has already marked the third years since the last General Elections. We have been under a period of by-election fever for so long since then, and fortunately, the period of by-election has already comes to past. There will be no by-election in the future as the 12th Parliament has only 2 years before it's expires in 2013.
The 13th General Elections: Expect the Unexpected
After the political tsunami 2008, Malaysia has moved towards a system of two parties, BN and PR. We can actually have a brief idea that the 12th Parliament has a chance to be dissolved anytime soon. Nevertheless, it is a common practice that, the Prime Minister will always tries to dissolve the Parliament in the most fortunate times for the ruling parties. Even the Chief Minister of Sarawak has always kept secretive when been asked about the dissolution of Sarawak State Assembly Seating. The announcement of dissolution of Sarawak State Assembly has been waiting by BN and PR to prove their strength for the upcoming 13th GE.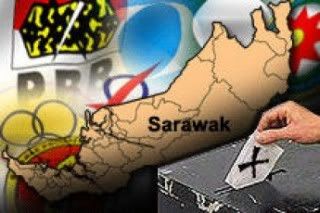 Even many political analyses have always predicted that the 13th GE will be held simultaneously with the Sarawak State Election. Nevertheless, just like I said before, as long as the 13th GE are concerns, please be prepare to expect, the unexpected.
That's all for now,
Salam