The segment comes once again to see the most popular royal personality in July. The most popular keyword in July is "Kembara Mahkota Johor" and followed by "Johor Royal Family". In term of personality, the second-runner up belongs to "Sultan of Johor". It easy to figured as in previous month is also the month of Kembara Mahkota Johor. The first-runner up belongs to "Raja Muda of Kedah".
The most popular personality and also The Persona of July 2010 belongs to HH Cik Puan Julia Rais, the second wife to Tengku Abdullah, The Crown Prince of Pahang. If the truth is told, other than Cik Puan Julia Rais, The Crown Princess of Pahang, Tunku Azizah Maimunah Iskandariah and Cik Puan Julita Aishah also enlist in the chart of Radin's Blog popular keyword in July.
HH CIK PUAN JULIA RAIS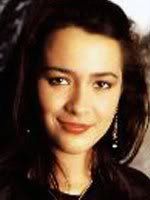 HH Cik Puan Julia Rais is a daughter to Abdul Rais and his European wife. She was born on 19th February 1971 at Kota Bharu, Kelantan. In her seventeen, she started her career as a model. She also appears in tv commercials and synonym with Rejoice commercial at that time. She also appears in a video clip of infamous song, "Isabella" in 1989. She later became an actress and first appears in "Hati Bukan Kristal" followed by "Mira Edora". "Isabella" and "Suci dalam Debu" is among her last appearance in Silver Screen and media around 1991.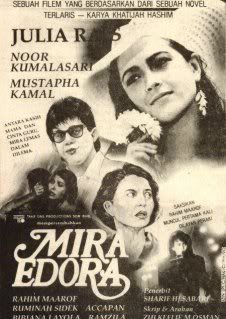 One of her film, Mira Edora
Marriage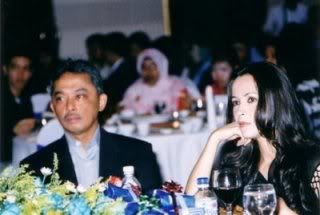 Julia Rais married with HH Tengku Abdullah ibni Sultan Ahmad Shah, The Crown Prince of Pahang in 1992. She resides in London after her marriage with the Crown Prince and styled as Cik Puan Julia Rais. Cik Puan Julia Rais gave birth to three princesses.
Tengku Putri Iman Afzan
Tengku Illisha Amira
Tengku Ilyana
Among the pictures of Julia Rais's daughter can be seen here :-
PUBLIC APPEARANCE


Up until now, it is unknown whether Cik Puan Julia Rais has attend any officials functions or a patron in any organizations.