Assalamualaikum and Peace be upon all of you..
Welcome to my blog.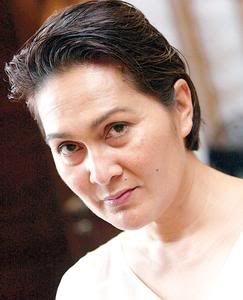 Late yesterday night, Malaysia popular director, Yasmin Ahmad, 51, passed away at Hospital Pakar Damansara (HPD) after suffering stroke and brain hemorrhage. She died at 11.25 pm besides her husband, Abdullah Tan Yew Long and her siblings.
Film that has been directed by Yasmin is Rabun (2003), Sepet (2004), Gubra (2006), Mukhsin (2006), Muallaf (2008) and Talentime (2009). Her creativity also could be seen in many Petronas' commercials and evoked emotion of the viewers especially during the Aidilfitri celebration.
May Allah bless her.
ACHIEVEMENT
Sepet
Best Film Award and the Best Original Screenplay Award at the Malaysian Film Festival 2005.
Gubra
Best Screenplay award at the Malaysian Film Festival 2006
Mukhsin
Best Asean Film at the Cinemanila International Film Festival 2007
Muallaf
Asian Film Award - Special Mention at the Tokyo International Film Festival 2008.