Assalamualaikum and Peace be upon all of you..
Welcome to my blog.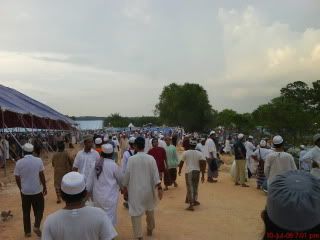 In the past 9 – 12 July, a huge events is held in KLIA quarters, the Ijtima' Malaysia 2009. This event is held to remembering the Muslim of their responsibilities for themselves and also for their Muslims brothers. About more than 200 000 Muslims from all around the world has gather here. It is also the most suitable times for them to meet among the most prominent Muslims scholar such as Maulana Saad, Maulana Zubair, Maulana Ahmad Lat and also Bai Wahab. It is because, this is only the second time it being held in Malaysia, and the last is 26 years ago (1984).
About 12 giant camps have been set up to supports all of the participants, local and foreign. The solah that performed here were also among the largest saf and jemaah ever been formed in the country. Most of the senior who came here also make an example that the Ijtima is like a small scale resemblance of Haji. Some of the VIP present in the events is Dato Najib Razak, Tan Sri Muhyiddin Yassin, Tuanku Muhriz and Dato Muhammad Hasan.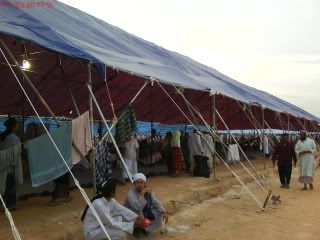 All the pictures here is taken from the camp number 7, I did not takes pictures from the main camp because wants to respect the elders request who didn't want their pictures to be taken.