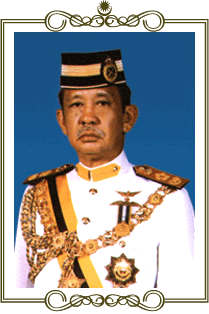 11th January 2011, today is the day of Hol Amarhum of Sultan Iskandar for the states of Johor Darul Takzim. The day is to commemorate the death of the late Sultan of Johor, Sultan Iskandar ibni Almarhum Sultan Ismail. In conjunction of the Hol Almarhum, the state of Johor gets a one day public holiday. Among the practices in the Hol Almarhum, the members of the royal family as well as the citizens of Johor will visit the Mahmoodiah Mausoleum and recite the yasin and tahlil.
Al-Fatihah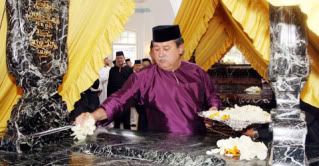 (picture from Utusan)
HRH Sultan Ibrahim of Johor, visits the Mahmoodiah Mausoleum. His Royal Highness visits the tomb of the late Sultan Iskandar, Sultan Ismail and Sultanah Aminah of Johor.